IM Marketers That Forget, Give Up or Quit: Is Your Gain: A List Building / Website Visitor Case Stud That Resulted IN OVER 200 New Leads.
There is a lot of talk in the IM (Internet Marketing) industry about 'untapped' traffic sources. Great right..? You heard it all before right..? And you may have…
I wanted to share my experience with testing and finding a marvelous, super targeted, highly qualified traffic source that has gotten me over 200 leads just this past weekend.
Yeahhhh buddy..!!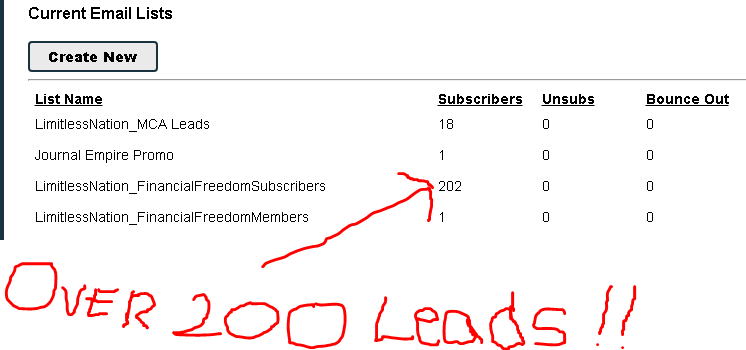 Once I optimize the landing pages a bit more, I can get even more leads (people), build a relationship on trust and need then hopefully service (i.e. market) to their demands over and over again.
Here is how I went about it:
Allow me to do a bit of background stage-setting first.  If you have been around the IM space for any length of time, you already know that Google, Bing, Facebook, YouTube, Instagram, Vimeo, Linkedin, Twitter are great traffic sources that can be properly used to skyrocket your results once you have the right targeting, budget, and strategy…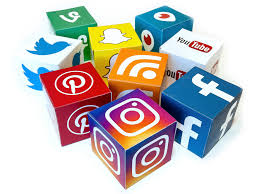 Also, there are other great but lesser used 'untapped' website traffic sources like Quora, Pinterest, Reddit, Tumblr, Facebook Groups, SnapChat, StumbleUpon, niche-based forums, small blogs, etc – (more on these another time)…

But this post is all about an even lesser used traffic source that delivers quality over quantity – which should be what we all strive for!
Tools you will need to make this work:::
I will not bore you or spend the time to go over the above subjects as one could Google any of these required tools and in many cases, you already have them in your possessions.
Now that out of the ay let's get to all of the traffic I found that is going to waste! You heard the saying 'one man's trash is another man's treasure' right? Well, it goes for traffic too or rather more specifically abandoned website/social media account traffic.
Are you aware that there is a boundless amount of super targeted niche focused traffic that just has been abandoned by the website/blog/social media account owner each and every day..?
And I mean, a deluge of traffic just for the taking…!
It's kinda insane because online entrepreneurs all of the IM space from sea to shining sea craze and/or are starved of exactly what that website/blog/social media account owner has. So instead of these amazing audience based site visitors hitting your sites, they are directed to what we can only label as the web's version of "a black hole". Yep, this paradox happens every millisecond of everyday…. Can you believe this…?
Unlimited niche-down specific traffic can be had for the taking..so like the Brad Pitt character in the movie "Troy"…"Take it…it's yours..!"
So, how did I collect it, you ask?
I find some old domains and social accounts, signed up to the various platforms, read all of the terms of service provisions associated with this subject matter, researched the relevant domain authorities, then bought the domains where needed, tested all of the links, fixed all of the links, redirected the links to my sites accordingly, back-linked the sites where appropriate so I could 'juice up' the rankings a bit more, tracked the traffic to ensure these are real humans, filtered out all of the search engine's robot related clicks so only human traffic is isolated, plus a few other ninja insider tactics….
…..and BAM, We Have Website Traffic Flow…!!
But wait, I know what you are thinking as I said it to myself as I was in the middle of all of this. I NEEDED A CHECKLIST to keep track of all of this….:(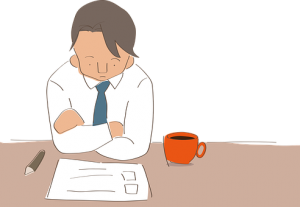 As a digital marketer who loves his free time and weekend life as it is, I knew I needed a solution. I needed a fast service-based solution before I just move this 'perfectly good' traffic strategy to the online heap of ideas I have on my C: drive. Ha!
Heck….If I was honest and knew of the time it took me to do ALL of this, I would not have done it….. Hence, why so many marketers do not use this otherwise great traffic strategy that delivers real human clicks in any niche into varied sales funnels.
So I know this works but it is too time-consuming to be sustainable..right? I so AGREE!
So after a few more hours of research, I looked for a service ( hopefully an inexpensive one) to aggregate all of this.  Success..! I did indeed find a great cool resource that follows a similar path but coordinated & sorted the required work faster and better than I could ever on my own.  I strongly believe in "hiring the pro's pro" that will do all of that grunt work for you, be accountable for the work & timelines as well as provide invaluable insights.
Whew, now I have my weekend back, all the while, I'm building my list of real people that I can service forever…virtually free.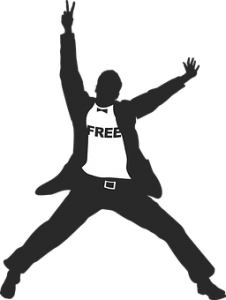 So quality traffic doesn't have to be a difficult process when you have the right tools or service. Through this very underground network, marketers, at any level, can benefit from loads of valuable but forgotten traffic.  This targeted traffic can then be redirected to our list building opt-in pages & offers in a multitude of niches.
 Before I show you more, here is my scorecard on this network…:
Get Quality Targeted Traffic To Your Offer Within 24 Hours:
No Paid Advertising Or Junk Traffic Sources:
Verdict: 

TRUE
The Only Traffic Provided Is Human And Organic:
Verdict:

TRUE
Get Traffic From Sources Like YouTube, Reddit, Pinterest, and More:
Verdict:

TRUE
Visitor Statistics That Can Be Tracked By You:
Verdict:

TRUE
Traffic For Established And Popular Niches (23 niches covered with more being identified..)
Verdict:

TRUE
Instant Traffic Targeted To Your Business:
Verdict:

TRUE
Capture Seasoned, Established Traffic Targeted To YOUR Offers:
Verdict:

TRUE
Can Filter Traffic From Tier-1, 2 Or 3 Countries:
To close, the "forgotten traffic" service can be accessed here.  On the tech side, the list building approach and process which resulted in over 200 leads went like this:
Firstly, I used the landing page builder to create a simple opt-in form that offers a compelling free info, training, ebooks, video, report or service <sample free info/report opt-in form here> or value-added software <sample free software opt-in form here>, once the person opts in, the person's email is automatically added to my list via the autoresponder which also delivers the training/software.
Secondly, I build a landing/thank you page that allows an initial opportunity to offer some other recommended products/training that can surge my new subscribers (i.e. sub) results and/or clear up certain aspects the new sub may be stuck on.
With this model, there is no wasted funnel traffic. As marketers, mostly we are unaware of which level our subscribers are at (but you should try to garner this info at some time in the future so you can segment your training/emails/offers) so the great aspect concerning this 'thank you' page model allows one to add a few other training/products that can appeal to newbie, intermediate and advance marketers alike.
In conclusion, my business was rewarded with over 200 leads with an investment of $65.76 [$2.80 for hosting, $27.96 for domains (4 domains x $6.99 each), $35 For T1 Traffic account]. Although you do not have to buy hosting, a domain, etc this is a great return on investment assuming each quality lead is worth an average of ~$3 a month for a monthly forecast of ~$600 a month in potential passive income. Considering the potential income on a per annum basis, the time and cost investment was more than worth it for this one Money Page….not to mention this is now an automated lead capture process with the advent of "the forgotten traffic source".
Well, I hope this approach and results can help or inspire you to keep at it.
The best course of action to have success online involves a commitment to really, really, really get good at one Internet Marketing aspect AT A TIME, then build from there.
Thank you for checking this post out. Be sure to give me some feedback on this method or anything that I need to explain further. Also, let me know what you are working on to build your list on autopilot…! Thanks..be well!
Lorenzo,
Limitless Nation team…
PS: A great fellow marketer is offering a free video series on another little known, closely guarded traffic method he uses to grab hordes of traffic from the largest platform…This system has helped him and his team generate over a whooping $767K  this or 60-70k per month! Astoundingly successful. If you want to get great at traffic, you can check that video series out here – Video Traffic Series.